Who Could Be In Line For Canelo?
5 Potential Foes For Mexican star set to face Yildrim next.
It's a question that's been asked by boxing fans every six months or so for the last decade. We know that the four-weight world champion is already scheduled to defend his WBA and WBC super-middleweight world titles against Avni Yildirim on February 27 in Miami, Florida, but many boxing fans, including us, are already looking ahead to the next fight. And who could blame us?
Welcome to IntuBoxing, for breaking news and original content. Head to the website today to see how you can improve your game!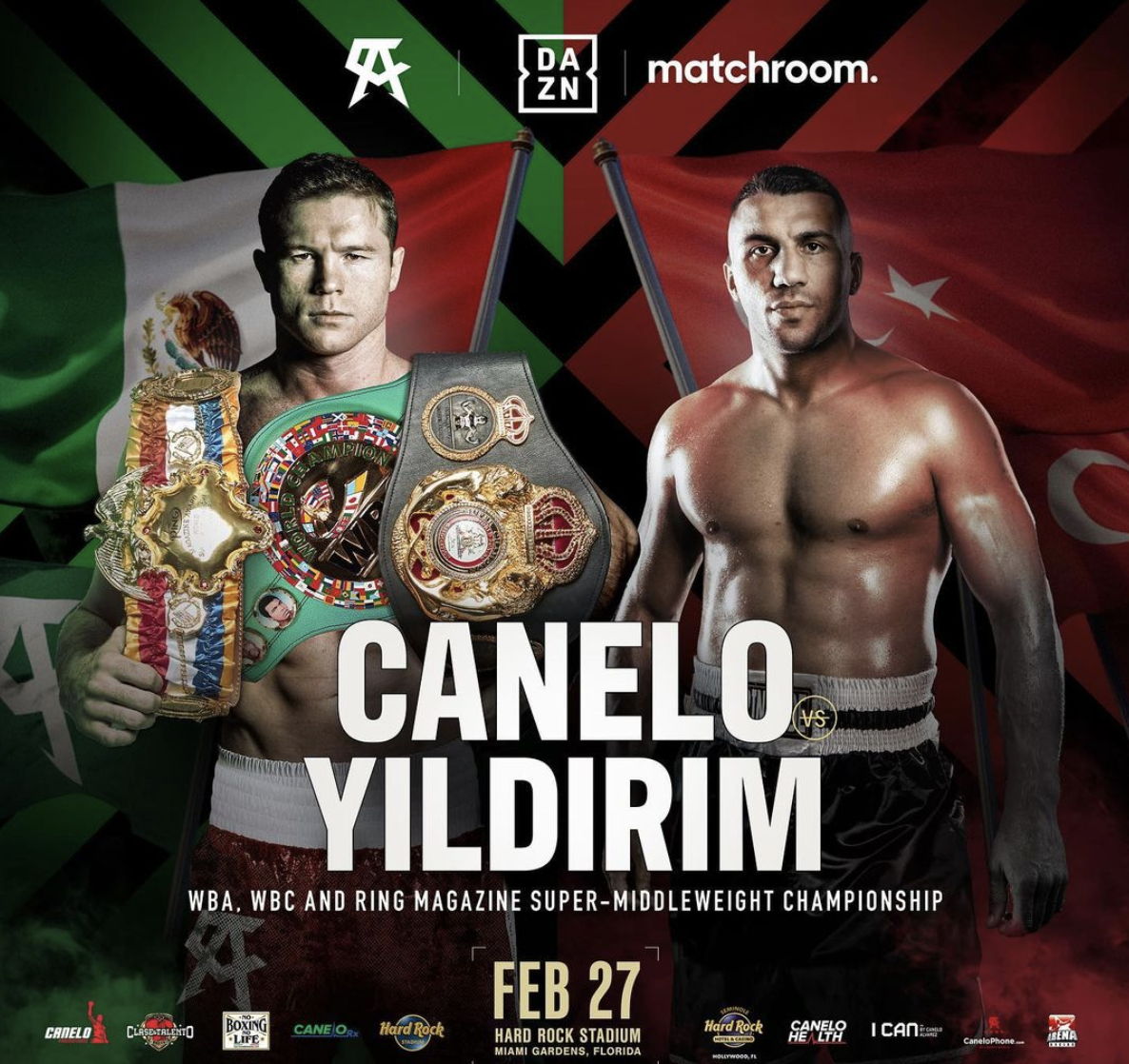 Canelo Alvarez is the first boxer since Floyd Mayweather Jr. to be considered the biggest draw in boxing and the greatest boxer on the planet at the same time. He has reached the stage in his career that very few prizefighters ever reach, where he has the option to fight anybody he wants, anytime he wants to. His recent breakup with Golden Boy Promotions mean that he is no longer beholden to any promotional company either, making his options even more wide open. The question of who Canelo should fight next is now more intriguing and fascinating than ever before. Below are the five fighters who we want to see Canelo fight the most. Whether they are the biggest challenge available, the biggest fight available, or just the most fun, these are the men likely to be next to pose a threat to boxing's king.
Billy Joe Saunders (30-0, 14 KOs)
Billy Joe Saunders is a two-weight world champion, the current WBO super-middleweight titleholder, and no stranger to Canelo Alvarez. He's been angling for a fight against Canelo for years, at one point even going as far as calling him a homophobic slur four years ago when they were both light middleweights. Their history and Saunders' oversized personality would make this matchup riveting and personal. On top of all that, after Canelo's beatdowns over Amir Khan, Rocky Fielding, and the Smith brothers, a victory against Billy Joe could mark an end to Canelo's UK Reign of Terror, what could become an important part of his legacy.
David Benavidez (23-0, 20 KOs)
At only 24 years old, David Benavidez is already a two-time WBC super middleweight champion going on three times, having been stripped of his title twice. He is an exciting fighter, an explosive puncher with a veteran boxing IQ beyond his years. Benavidez began boxing at the age of three and, like Canelo, started his pro career in Mexico before the age of 17. He's wasted no time, though, and has proven again and again that he is ready for the biggest stages, with highlight reel knockouts and captivating interviews that make you feel like you're watching a star being born before your eyes. Benavidez would look to use his height and explosive power to disrupt Canelo and cause an upset over boxing's biggest draw. Mexican-American fight fans might feel conflicted over who to root for, but nobody will be able to look away.
Caleb Plant (20-0, 12 KOs)
Caleb Plant burst onto the scene in 2019 when he knocked down Jose Uzcategui twice en route to an upset victory that saw him winning the IBF super middleweight title. He hasn't slowed down a bit either, handing out TKO victories in each of his two title defenses since. A tough nose fighters from Tennessee, Plant's story is one that resonates with many and he's gained himself quite the following among American fight fans. His height and slick abilities could potentially cause problems for Canelo. At the very least it would be enchanting to watch these two smooth operators share the squared circle, true poetry in violence.
Jermall Charlo (31-0, 22 KOs)
Jermall Charlo, along with his twin brother Jermell, is one of boxing's most fascinating figures. As flashy as he is handsome, and as talented as he is brazen, nobody personifies the modern prizefighter like Jermall Charlo. Whether he's buying a new Rolls-Royce on Instagram or performing mind numbing combinations on an opponent, he has a star quality that is perhaps unmatched in the sport. And his resume is finally catching up to his star power, with his dismantling of Sergiy Derevyanchenko making him a very compelling case for greatest middleweight on the planet. He seems to be a fight or two away, but if he can prove to have the same success at 168, he could force a fight with Canelo by simply being the most lucrative option available. Once in the ring, he will likely look to use his explosive jab to replicate the success that Gennadiy Golovkin had against Canelo in their epic two fight series several years ago.
Artur Beterbiev (15-0, 15 KOs)
Although he is without question the least known fighter on this list, Artur Beterbiev likely represents the biggest challenge that Canelo could conceivably place on himself. He is the reigning IBF and WBC light heavyweight champion who has knocked out every opponent he has faced. Though he is not the tallest fighter on this list, he is by far the biggest, a natural 175 pound champion with thunder in both fists. He would look to use his naturally bigger frame to bully Canelo and tire him out, eventually using his power to stop the Mexican superstar. Although it's likely that nobody would remember his name on Canelo's resume 20 years from now, it can be argued that becoming the unified light heavyweight champion of the world would do more for his legacy than any single name on this list.
Whoever Canelo chooses to fight next, we can bank on him choosing the most challenging fights possible, as he has done over and over throughout the last few years. He will continue to reign over boxing's kingdom until somebody can knock him off. Perhaps one of these men listed will be the ones to do just that. Whoever he fights, we'll be watching.